Description

Porsche 911 Targa 4
The 2022 Porsche 911 Targa 4 GTS is a greatest hits album of all the best features available on the 992-generation 911 -- short of the GT3's naturally aspirated engine, anyway. Since its introduction in the 997-generation 911, the GTS model has been the cognoscenti's choice as a daily driver.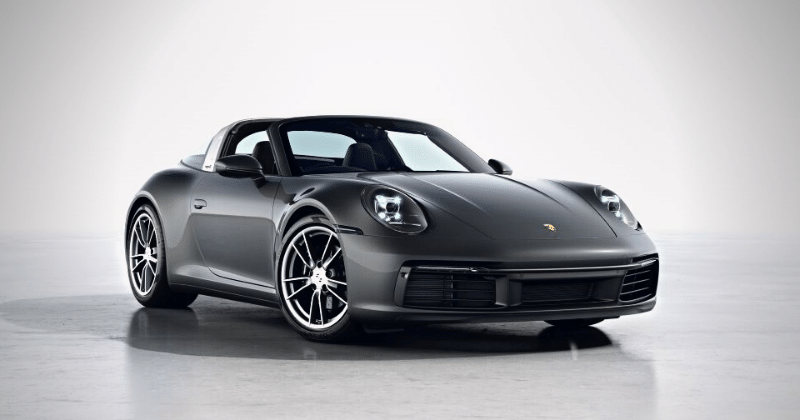 ENGINEERING & DESIGN IN SYNERGY
There's Still No Substitute
For the new GTS, the 911's twin-turbocharged 3.0-liter flat-6 produces 473 horsepower at 6,500 rpm and 420 pound-feet of torque between 2,300 and 5,000 rpm. That's up 30 hp and 30 lb-ft from a Carrera S and a whopping 94 hp and 89 lb-ft over the base Carrera. For funsies, the GTS is only 29 hp down on the GT3 and is way up on torque, and that low-end twist is what makes the GTS so good as a daily driver.
ENGINEERING & DESIGN IN SYNERGY
Brakes are nearly always a strong suit for the 911, and the standard steel brakes on this GTS are no exception. They offer immense bite, great fade resistance and significantly better feel and ease of modulation over the PCCB carbon-ceramic units. They also aren't a $9,000 upgrade like the carbon setup, so everyone wins.
ENGINEERING & DESIGN IN SYNERGY
The GTS trim gets a 10-millimeter lower ride height compared to the Carrera, and the Porsche Active Suspension Management system works as brilliantly as ever, offering superb body control without asking for big sacrifices in comfort.
That practicality and usability stem, in large part, from the excellent interior design that 911s have always offered. The Targa GTS is roomy in a way that other sports cars aren't -- it's one of the most comfortable cars for me to sit in, even at 6 feet, 4 inches tall -- and offers not only 4.6 cubic feet of luggage space in the frunk, but bonus storage in the back seats.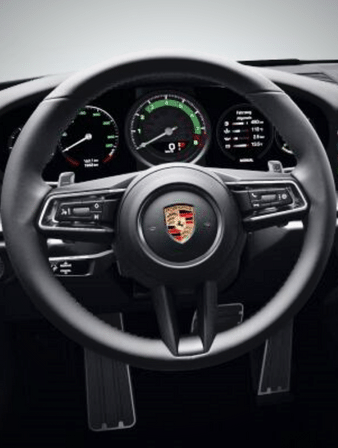 ENGINEERING & DESIGN IN SYNERGY
ENGINEERING & DESIGN IN SYNERGY
ENGINEERING & DESIGN IN SYNERGY
3
SPECIFICATIONS
| | |
| --- | --- |
| Fuel Type |  Petrol |
| Cylinder | Flat 6 Twin-Turbocharged |
| Engine size | 2,981 cc |
| Power | 287 kW (385 bhp) |
| Transmission |  8-speed (A) PDK |
| Acceleration | 4.4s (0-100 km/h) |
| Top speed | 289 km/h |
| Torque | 450 Nm |
| | |
| --- | --- |
| Length | 4519 mm |
| Width | 1852 mm |
| Height | 1297 mm |
| Kerb weight (EU) | 1,665 kg |
| | |
| --- | --- |
| Seats | 4 |
| Doors | 2 |
| Tank capacity (series) | 67 L |