Description
Pagani Huayra
With its shapely fenders and sprawling rear wing, the Huayra looks like it was built to conquer the racetrack. And much like a race car, it's constructed with an eye on minimizing curb weight. The current Huayra is scheduled to be the last of the line.
ENGINEERING & DESIGN IN SYNERGY
Pagani Huayra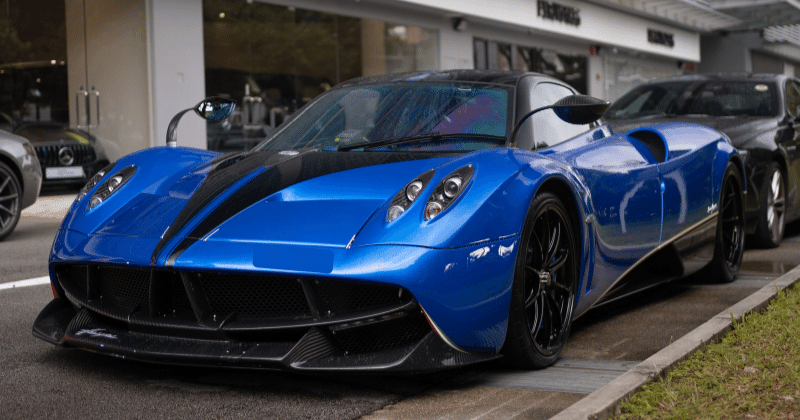 The Huayra's sole trim is the BC roadster, a convertible with enough fire and flash to stir the hearts of the brand's longtime devotees. The initials in this trim's moniker are a tribute to the late Benny Caiola, a car collector who holds the distinction of being Pagani's very first customer. Specially designed Pirelli P Zero Trofeo R tires wrap 20-inch aluminum-alloy wheels in front and 21-inch rims in the rear. The Huayra BC comes standard with lower-body aero elements and a massive wing, and Pagani claims these features work hand in hand to produce a maximum of 1102 pounds of downforce at 174 mph. All models are equipped with a titanium exhaust that directs exhaust gases to the functional diffuser, much like the blown diffusers of Formula 1.
ENGINEERING & DESIGN IN SYNERGY
Starting with the exterior of the Pagani Huayra 2022, the front features a front bumper, front flaps, headlights, and front fog lights. The sides feature 20-inch wheels in the front and 21-inch wheels in the rear, integrated door handles, and carbon fiber side mirrors.
ENGINEERING & DESIGN IN SYNERGY
The rear of the Pagani Huayra 2022 features taillights, engine cover, rear diffuser, and quad exhaust system. Exterior dimensions are 460.5cm length, 203.6cm width, 116.9cm height, 279.5cm wheelbase, and a weight of 1350kg.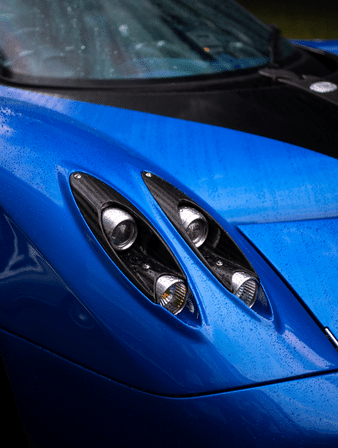 Moving to the interior of the Pagani Huayra 2022, features include leather seats, multifunctional steering wheel, glove box, center console control buttons, carbon fiber accents, sunroof, and a climate control system with AC vents.
ENGINEERING & DESIGN IN SYNERGY
ENGINEERING & DESIGN IN SYNERGY
ENGINEERING & DESIGN IN SYNERGY
3
SPECIFICATIONS
| | |
| --- | --- |
| Fuel Type | Petrol |
| Cylinder |  V12 Twin-Turbo |
| Engine size | 5,980 cc |
| Power | 544 kW (730 bhp) |
| Transmission | 7-speed (A) Transverse Sequential |
| Torque | 1,000 Nm |
| | |
| --- | --- |
| Length | 4605 mm |
| Width | 2036 mm |
| Height | 1169 mm |
| Kerb weight (EU) | 1,350 kg kg |